Cleachtadh fáilteach is ea sinn i dTráigh Lí, a fhreastalaíonn ar gach éinne sa chlann.
Cuireann ár bhfiaclóirí seirbhís leathan fiaclóireachta ar fáil don gclann ar fad. Ina measc san, tá fiaclóireacht aestéitiúl agus cosantóirí béil ar fáil. Is féidir linn diriú isteach go speisialta ar othair neirbhíseacha.
Tá Mac Domhnaill Dental mar bhall do Tralee Chamber Alliance   .
Tá ár bhfiaclóirí cláraithe le VHI i gCiarraí. Cuirfimid an dá chóras ar fáil dár othair.
1. Íochann an VHI an fhiaclóir go díreach.
2. Íochann an othar an fhiaclóir agus faigheann siad aisíoc ón VHI.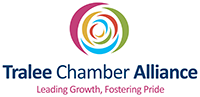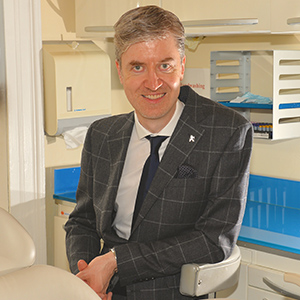 Dr Marcas Mac Domhnaill
BDS (NUI), DIP Cons Sed (TCD)
Tar éis a chéim fiaclóireachta a bhaint amach i gCorcaigh, chaith Marcas ocht mbliana ag obair sa chóras fiaclóireachta poiblí agus príomháideach i Sasana. Ar filleadh abhaile go Ciarraí dó i 2002, chaith sé tréimhse le Feidhmeannacht na Seirbhisí Sláinte sular bhfuair sé a chleachtadh féin i dTrá Lí i 2004. Bronnadh diplóma iar-chéime i dtábhú comhfhiosach air i 2013 ó Choláiste na Tríonóide i mBaile Átha Cliath. Bíonn sé ag freastal ar chomhdháil agus cúrsaí traenála go rialta, chun coimeád suas chun dáta le cúrsaí fiaclóireachta. Is iar-uachtarán é Marcas do Chraobh Chiarraí de Chumann Fiaclóirí na hÉireann agus is comhbhunathóir é de Tionscnamh Fiaclóireachta do Leanaí Chernobyl Idirnáisiúnta, i mBelarúis.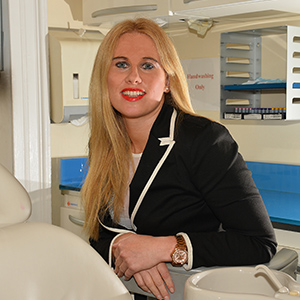 Dr Susan Crean
BDS HONS (NUI) , MFD (RCSI)
Susan is a native of Ballyheigue, Co. Kerry and joined Mac Domhnaill Dental in 2016. She graduated with an honours degree from University College Cork and undertook her postgraduate vocational training at the University of Bristol, England. She worked in general practice for a further two years and subsequently in a specialist cosmetic, aesthetic and neuromuscular dentistry practice in Australia. She completed her oral surgery training as a senior house officer in the Dublin Dental Hospital before returning to Kerry. Susan is an active member on the council of the Irish Dental Association. She trained in aesthetic medicine with the prestigious Harley Academy, London and is also a certified provider of short-term cosmetic (white) braces for adults. She has a particular interest in cosmetic dentistry, children's dentistry, oral surgery, orthodontics and implants. She is a member of the Royal College of Surgeons in both Ireland and England and the Irish Faculty of Primary Dental Care.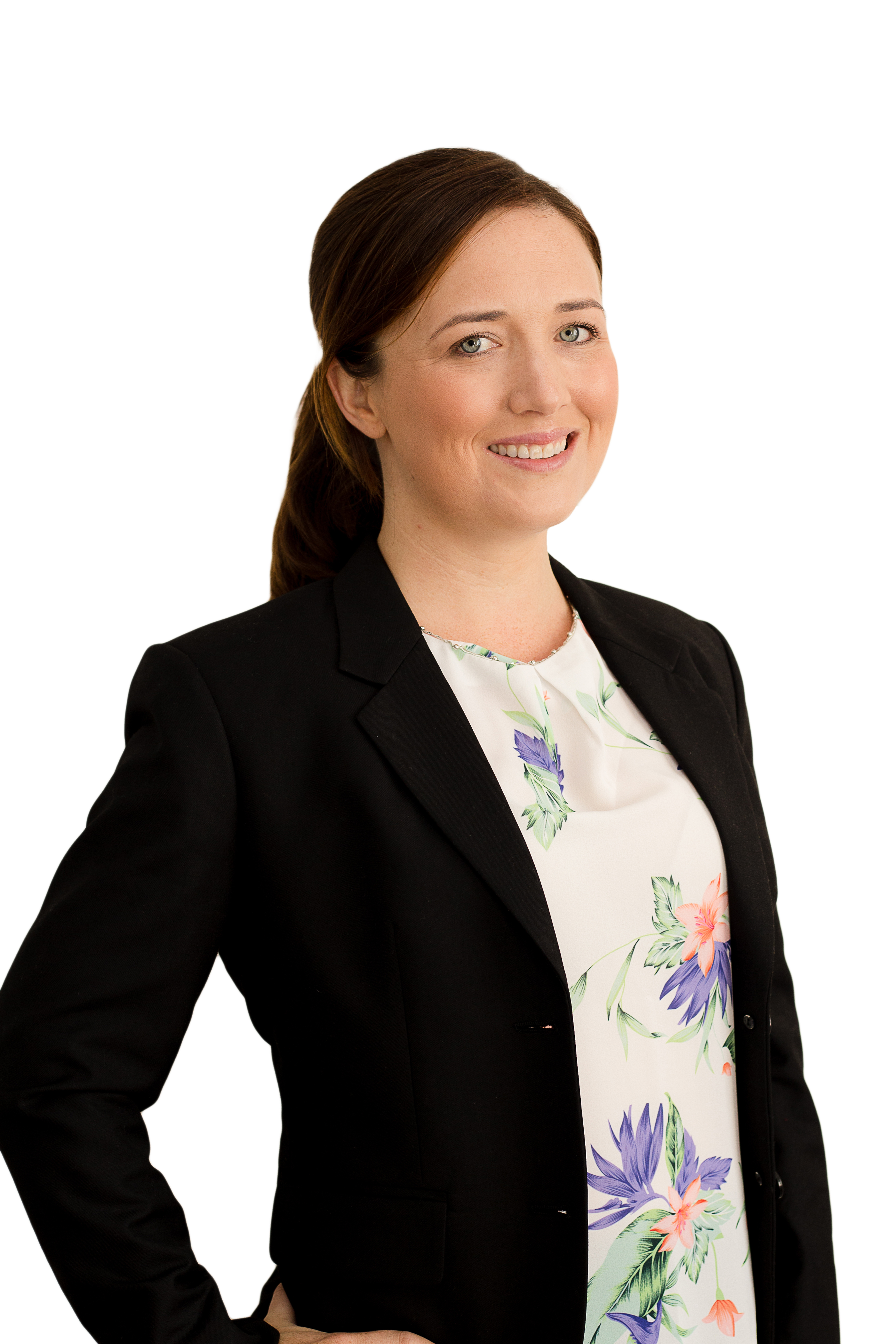 Dr Róisín Boyle
BDS (QUB)

Róisín graduated from Queen's University Belfast in 2007, with Distinctions in Practice of Dentistry and Conservative Dentistry. She joined MacDomhnaill Dental in June 2019.   Róisín has gained many years experience as a general dentist initially completing Vocational Training in Scotland in 2008, then working in an NHS practice in Belfast, before moving to Perth, Australia in 2009.  Here, she spent six years working in private practice.
She has now moved back to Ireland and is based outside Tralee with her husband and two young children.   She enjoys providing a wide range of dental treatments and is passionate about continually updating and developing her skills through attending courses and conferences. Róisín puts an emphasis on prevention and maintaining good overall oral health for her patients, delivering gentle and caring treatment at all times. Her friendly nature helps to put anxious and nervous patients at ease.  Róisín is a member of the Irish Dental Association and the Irish Faculty of Primary Dental Care.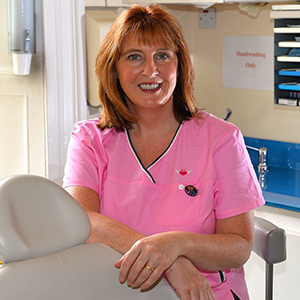 Mary has a special interest in helping nervous dental patients and has undergone postgraduate clinical work in the Dublin Dental University Hospital as part of her training in conscious sedation nursing.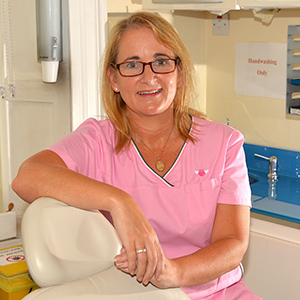 Caroline O'Halloran
Dental Nurse
Caroline joined our practice in 2015 and has many years of dental nursing experience, both here in Ireland and in England. She has a special interest in paediatric dental nursing.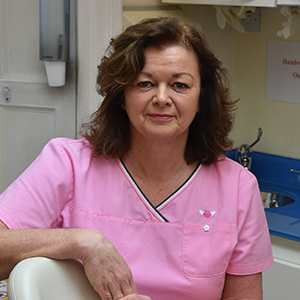 Helen Kelly Fuller
Dental Nurse
Helen joined Mac Domhnaill Dental in 2017. She had many years' experience working in Dr Richard Chute's dental practice in Tralee until his retirement. She attained her diploma in dental nursing from UCC.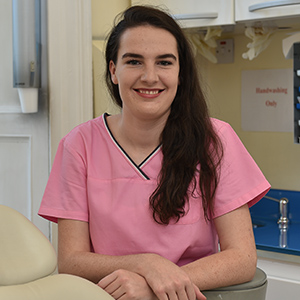 Aoife Cahill
Receptionist
Aoife joined our reception team in 2017. She attained her degree from UCD and has many years' experience helping the Chernobyl Children International Dental Programme.
Gillian Lewis
Receptionist
Gillian joined our reception team in 2018. She has just completed a QQI in Secretarial Studies and has worked in the public domain for many years.  Gillian is looking forward to persuing her career in dental Nursing in the next few years.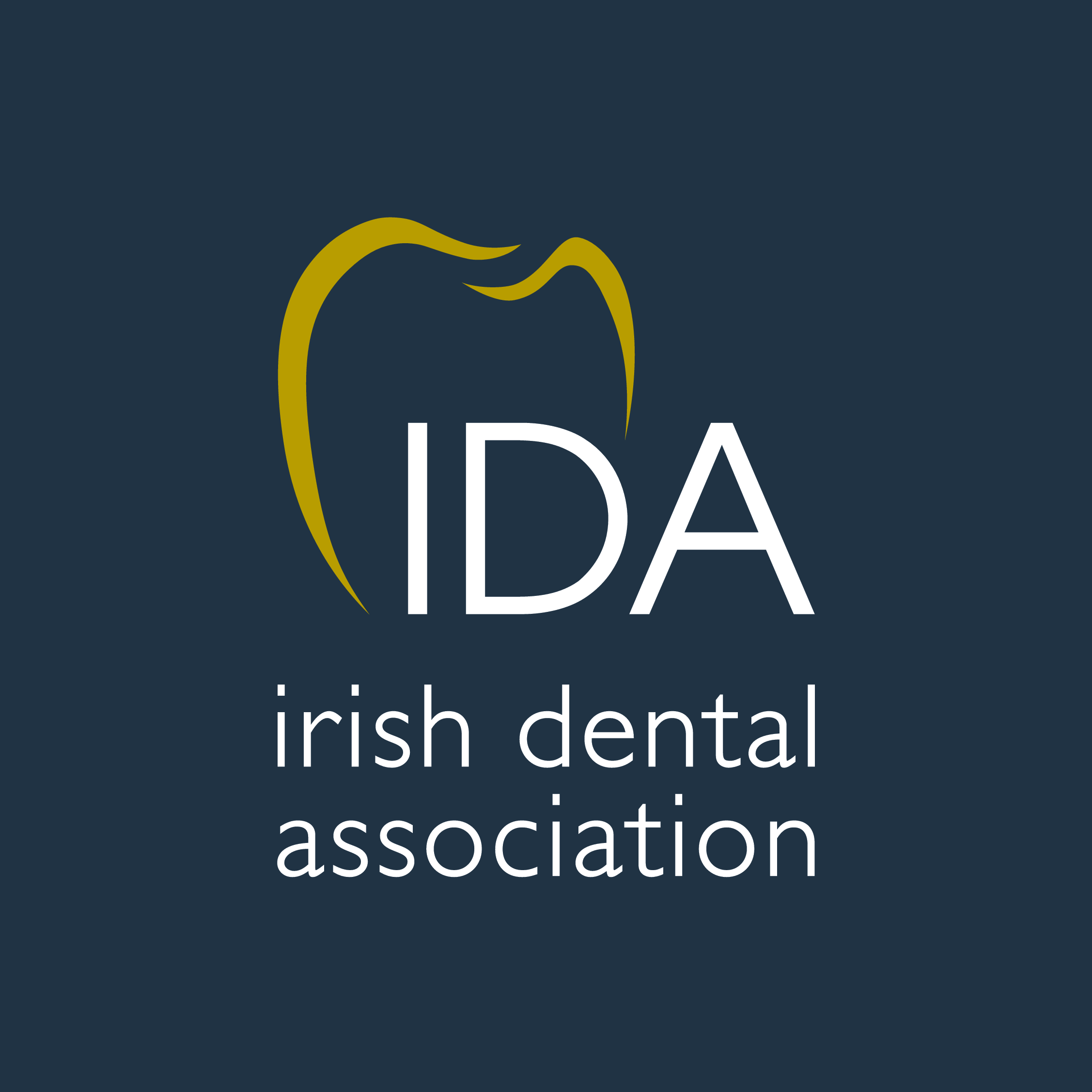 Cá háit a bhfuarthas linn
49 Sráid na Carraige Uachtarach, Trá Lí,
Co. Chiarraí
066 712 1457