Táillí (6ú Bealtaine 2021)
As a guide, the costs of some common private treatments are given below. You will be given a full estimate and treatment plan after examination and will be advised of any proposed changes during a course of treatment. Should you require any further information, please do not hesitate to ask a member of staff or your dentist.
Dental Examination, Diagnosis and Treatment Plan

50.00

Prescription

40.00

Dressing

From 50.00 to 100.00

Extensive Examination

100.00

X-rays
Full mouth x-ray

60.00

Small close-up x-ray

25.00

Dental Hygiene

Scale and Polish (per visit)

PRSI Scale and Polish (per visit)

PRSI Deep scale and Polish

80.00

15.00

60.00

Advanced gum treatment (two visits)

360.00

Fillings
White (Composite Resin)

From 130.00 to 200.00

Silver (Amalgam)

From 130.00 to 150.00

Pinned Fillings

From 175.00 to 220.00

Extractions
Routine Extraction

From 130.00 to 175.00

Surgical (Complex) Extraction

From 175.00 to 450.00

Dentures
Acrylic based denture

From 450.00 to 800.00

Full upper and lower acrylic dentures

1400.00

Cobalt chrome dentures

From 1300.00 – 1500.00

Tooth Whitening
Full mouth home kit (includes desensitising gel)

325.00

Fissure Sealants
One sealant

35.00

Quarter mouth (4 teeth)

100.00

*Root Canal Treatment
One canal

450.00

Two canals

550.00

Three canals or more

750.00

*Crown and Bridge
Crowns

From 850.00 to 1,100.00

Core/Post Preparation

From 150.00 to 300.00

Composite Crown

375.00

Veneers
                                                                                                                                              From 700-900
IV conscious sedation

300.00

Invisalign Clear Braces

                                                                                                                                                  €3500-4200

Mouthguards

Normal (Custom made)

OPRO (Custom made) as used by the Kerry Football Team

80.00

120.00
*Tax relief at 20% available on Root Canal/Crown,Bridge Treatment.
*Tax relief at 20% available on Orthodontic Treatment.
Please ask at reception for Med 2 Claim Forms.
We are registered VHI dentists in Kerry. We operate both VHI systems – VHI pays dentist or patient pays dentist and gets refund from VHI.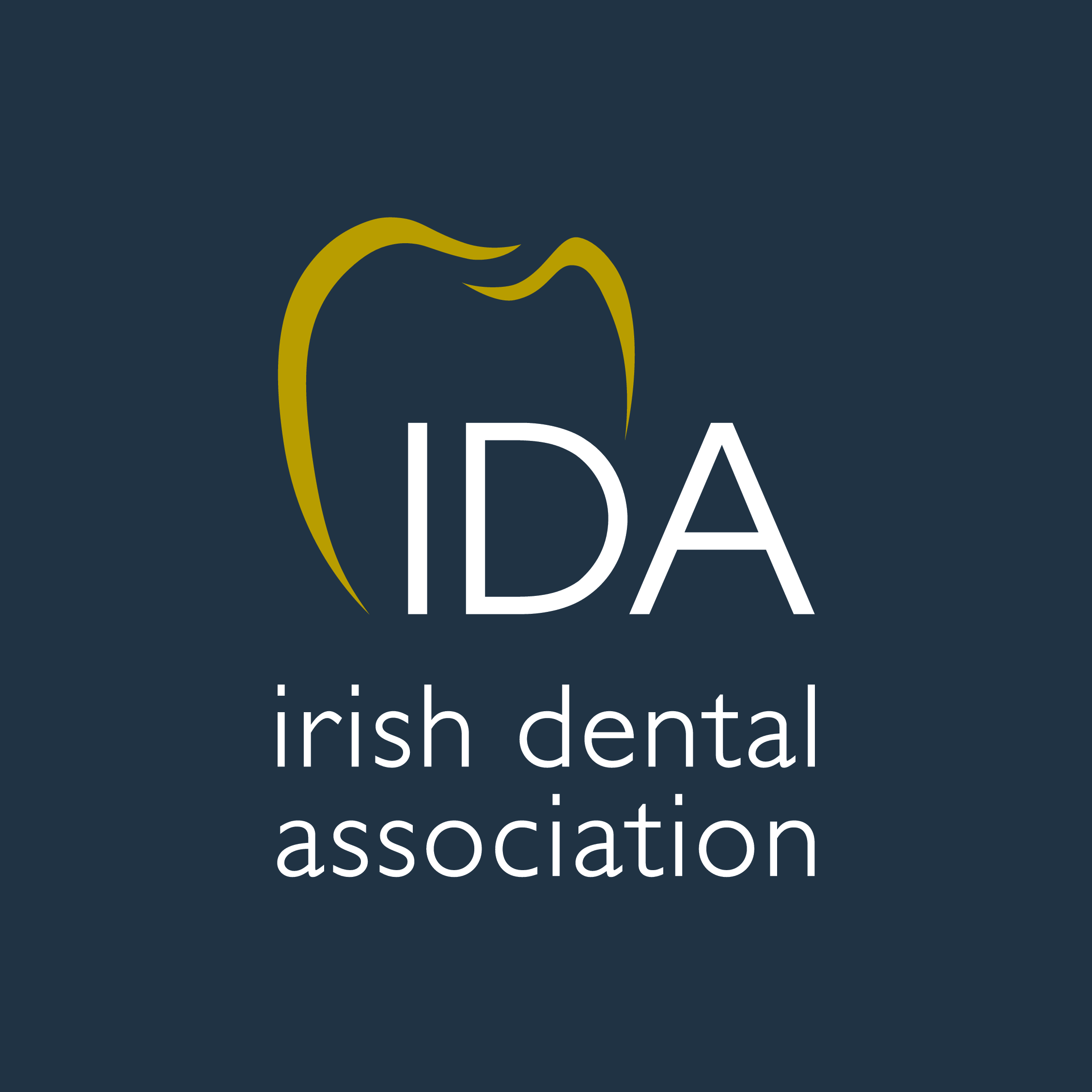 Cá háit a bhfuarthas linn
49 Sráid na Carraige Uachtarach, Trá Lí,
Co. Chiarraí
066 712 1457